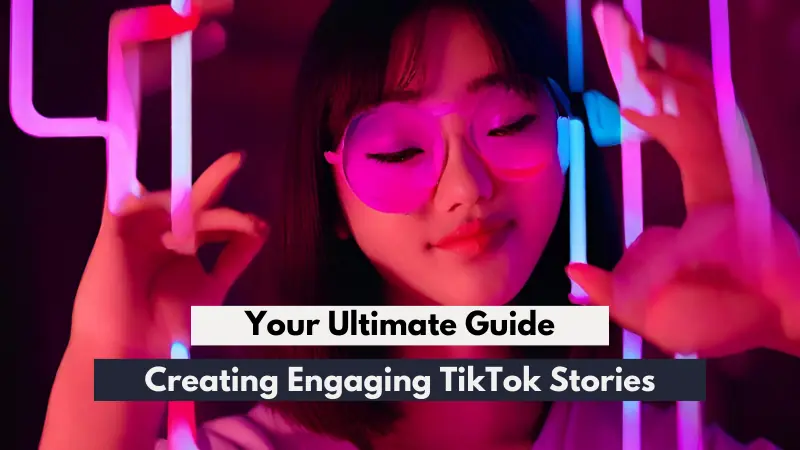 Learn how to captivate your TikTok audience with engaging stories in this comprehensive guide. The seasoned smm.ist team, with its vast experience on the platform, provides insider tips and strategies.
Understanding TikTok Stories
How to Create a TikTok Story
Tips for Creating Engaging TikTok Stories
Innovative Ways to Use TikTok Stories
Pros and Cons of TikTok Stories
Importance of TikTok Stories in Your Social Media Strategy
Understanding TikTok Stories
TikTok Stories is a feature allowing users to create temporary, interactive content. Unlike regular TikTok videos, stories disappear after 24 hours, offering a more casual and intimate way to connect with your audience.
How to Create a TikTok Story
Open the TikTok app and tap the "Create" icon.
Select the "Stories" option and start filming or upload from your gallery.
Add creative elements like text, stickers, or filters.
Once you're happy with your story, tap "Post" to share it with your followers.
Tips for Creating Engaging TikTok Stories
An engaging story is more than just a video. Here's how to make yours stand out:
Keep it Real: Authenticity resonates with audiences. Be yourself, and use stories to give followers a behind-the-scenes look at your life or process.
Engage with Viewers: Use interactive stickers like polls or questions to interact with your audience.
Create Mini-Series: Use stories to create episodic content, enticing viewers to check back regularly.
Innovative Ways to Use TikTok Stories
TikTok Stories can be used in various creative ways:
Teasers: Preview upcoming content or events.
Q&A Sessions: Interact directly with your audience, answering questions or addressing comments.
Flash Sales or Promotions: Drive urgency with limited-time offers.
Pros & Cons of TikTok Stories
TikTok Stories provide a unique, intimate connection with your audience but require constant updates to maintain viewer engagement. What you share here reaches many people quickly, but remember, after 24 hours, no one can access these stories again.
Creating engaging TikTok Stories is pivotal for robust audience connection and interaction. For further insights, turn to the smm.ist team's extensive range of resources and blog recommendations.