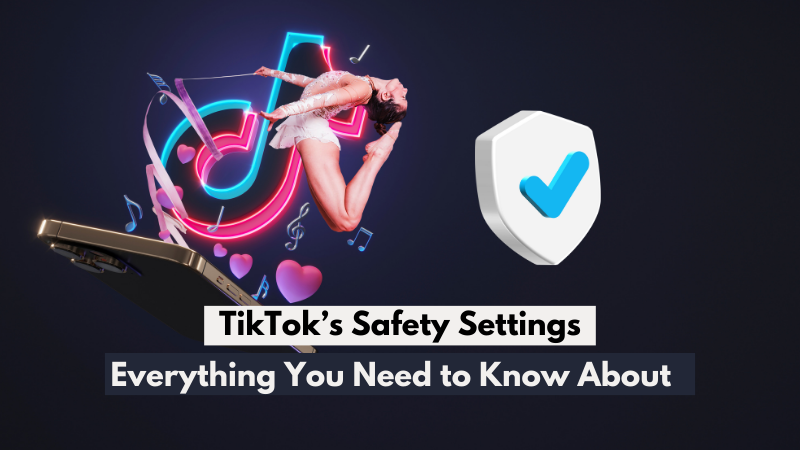 Dive into the comprehensive guide on TikTok's safety settings. The expert team at smm.ist, with extensive platform experience, will navigate you through this important subject.
We will cover:
Account Privacy Settings
Safety Center and Digital Wellbeing
Content Controls: Filtering Comments and Restricted Mode
TikTok's Family Pairing feature
Reporting and Blocking Unwanted Users
The Pros, Cons, and Importance of TikTok's Safety Settings
Conclusion and Further Reading
Account Privacy Settings
Let's begin with the basics. TikTok allows you to customize your account privacy. Choose to make your account private, which means only approved followers can view your content. You can also decide who can comment, duet with you, or send you direct messages. To navigate to these settings, tap on the three dots on your profile and select 'Privacy'.
Safety Center and Digital Wellbeing
Safety Center is a resource provided by TikTok to educate users about the platform's safety policies, tools, and resources. Another key safety feature is Digital Wellbeing. Here, you can set screen time management controls and limit the time spent on TikTok daily. There's also a 'Restricted Mode', which filters content that might be inappropriate.
Content Controls: Filtering Comments and Restricted Mode
TikTok empowers you with more control over the comments on your videos. You can filter spam, offensive comments, and specific keywords. For more refined content viewing, turn on 'Restricted Mode'. This feature uses an algorithm to restrict the appearance of content that may not be suitable for all audiences.
TikTok's Family Pairing Feature
Family Pairing allows parents to link their TikTok account to their child's, giving parents direct control over the child's privacy settings. This feature provides an extra layer of protection, helping manage digital wellbeing features, content, and privacy settings.
Reporting and Blocking Unwanted Users
TikTok enables you to report or block any users or content that violate their Community Guidelines. You can do this directly from the offending user's profile, the video in question, or a chat.
Why is This Blog Valuable?
Understanding TikTok safety settings is critical for users like '@PapasBoyX' to create and consume content safely. After reading this blog they have become more conscious user. Smm.ist highlights the importance of these features in ensuring a positive experience on TikTok.
Understanding TikTok's safety settings is essential for ensuring a safe digital environment. For more digital safety insights and tips, explore other resources and blog recommendations from the smm.ist team. Let's foster a safe TikTok community together.