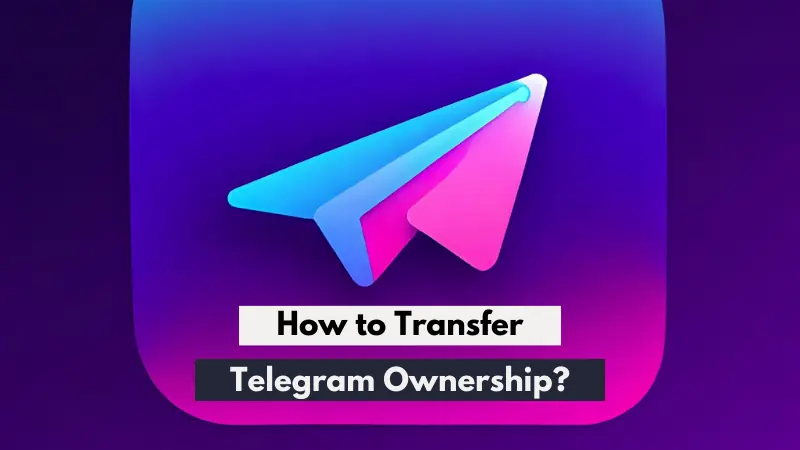 Knowing "How to Transfer Telegram Ownership" can empower your social communication and bring operational efficiency to your Telegram community. As Telegram grows in popularity, so does the necessity to understand its intricacies. One such crucial aspect is transferring Telegram group or channel ownership. With their years of unmatched experience, the SMM.ist team imparts insightful tips and details throughout this blog, enhancing your Telegram ownership transfer journey.
Outline:
In this comprehensive guide, we'll cover the following:
The step-by-step process of transferring Telegram group ownership
Tips to ensure a seamless transfer


The pros and cons of ownership transfer
Importance of understanding ownership transfer

The Step By Step Guide of Transferring Telegram Group Ownership
Telegram, known for its impressive features, offers the ability to transfer ownership of a group or channel. This is particularly useful when the original owner is no longer able to manage the group or channel.
To transfer ownership:
First, ensure that the new owner is an admin with full permissions.
Navigate to the group or channel info, then to the 'administrators' section.
From there, select the intended new owner and assign them as the 'owner'.
This transfers all the control and authority to the new owner.
Tips For Secure Telegram Group Ownership
While it's a simple process, there are some important points to consider. Firstly, ensure that the new owner is trustworthy as they'll have full control, including the ability to remove other admins. Secondly, the original owner won't be able to regain ownership unless the new owner decides to transfer it back.
On a side note, it's worth mentioning that the transfer of ownership is permanent and irreversible from Telegram's end. Hence, one should be certain about the transfer.
The pros and cons of ownership transfer
Transferring Telegram ownership allows new leadership and strategies to shine, but it also comes with risks, as the process is irreversible and potentially opens up room for misuse.
Importance of understanding ownership transfer
Understanding "How to Transfer Telegram Ownership" can greatly impact the dynamics of your Telegram community, ensuring continuity and fresh leadership when required.
Content creator @TechGuru was able to effectively transfer his thriving tech group to his colleague using the steps outlined in this guide, allowing him to focus on new endeavors. The SMM.ist agency provided him with comprehensive support during this process.

Transferring ownership of a Telegram group or channel is a powerful feature. With the help of this guide, the process is made easy and secure, ensuring your community continues to flourish under new leadership.

For more detailed insights and tips on social media management, the SMM.ist team highly recommends exploring our other blogs and resources, designed to empower your digital journey.