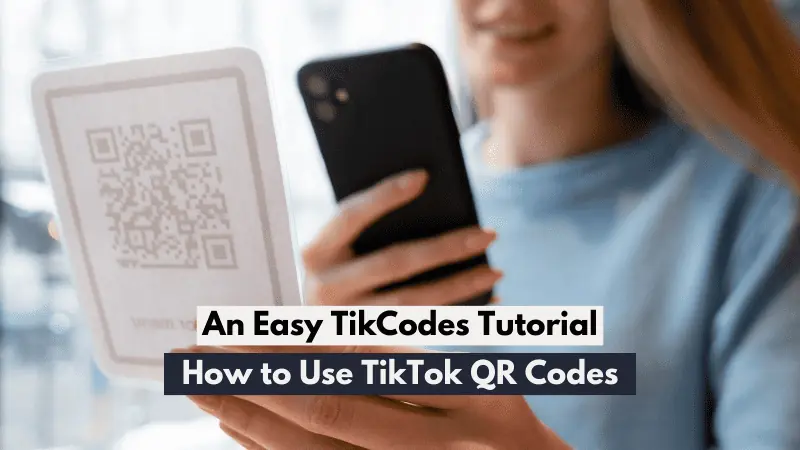 TikTok QR codes offer an easy way to connect with others on the platform. In this guide, the smm.ist team will provide insights and tips on utilizing this feature effectively.
This blog will cover:
The purpose of TikTok QR codes
How to find your TikTok QR code
How to scan a TikTok QR code
The benefits and limitations of TikTok QR codes
The importance of TikTok QR codes for platform users
Understanding TikTok QR Codes
TikTok QR codes, known as TikCodes, are a quick and easy way to find and follow new accounts. Just like a traditional QR code, a TikCode can be scanned to direct users to a specific account or page.
Finding Your TikTok QR Code
To find your TikCode, open the TikTok app and tap on 'Profile' in the lower right corner. Then tap the three dots in the upper right corner to access 'Settings and Privacy'. Tap 'TikCode' to see your unique code. You can also customize it with different colors or add a selfie.
Scanning a TikTok QR Code
To scan a TikCode, tap the square scan icon at the top left of the 'Discover' page.
You can scan a code directly using your device's camera, or upload a saved image of a TikCode from your device.
By the link appeared, you will be redirected to the related page or account.
The Benefits of TikTok QR Codes
TikCodes offer an efficient way to connect with other users, particularly in offline situations like events or physical marketing materials. Thanks to this feature, you will not have to use different 3rd party applications to prepare a tiktok link's qr code, and you will even be able to personalize your qr code easily.
Why is This Topic Valuable?
TikTok QR codes are a key feature for content creators. After reading this blog, influencer @ArianaLadyStar utilized them at a fan meetup, leading to a significant increase in followers. As experts on the platform, smm.ist understands the value of this feature.
Knowing how to use TikTok QR codes can enhance your networking capabilities on the platform. For more tips and tricks about TikTok, explore the range of resources provided by the smm.ist team.