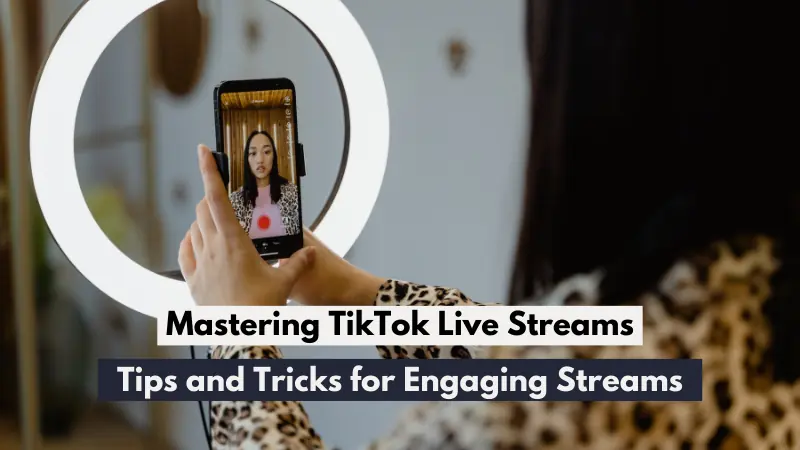 TikTok Live is a potent tool to connect with your audience in real-time. The smm.ist team, with its extensive experience, is here to provide you with a guide full of effective strategies and tips.
This blog will cover:
Understanding the significance of TikTok Live
Steps to go live on TikTok
Tips for engaging live streams
Maximizing audience interaction
1. The Significance of TikTok Live
TikTok Live offers real-time engagement, allowing content creators to interact with their followers more personally. It's a unique opportunity to show authenticity, answer questions, and build a loyal community.
2. Steps to Go Live on TikTok
To start a live broadcast, open the TikTok app and tap the '+' icon. Then, swipe to the left until you reach 'Live'. Write a catchy title that intrigues your followers and entices them to join. Finally, hit 'Go Live' to start your stream.
3. Tips for Engaging Live Streams
Creating engaging live streams is more art than science. Start by planning your content; spontaneous streams can be fun, but having a content plan ensures your live session remains focused and engaging.
Next, ensure that your lighting and background are appropriate. Good lighting makes you easily visible, and a tidy, appealing background adds to the professional feel of the live stream.
Lastly, interact with your viewers. Respond to comments, shout out viewers by name, and answer their questions. Your viewers will appreciate the engagement and likely stick around longer.
4. Maximizing Audience Interaction
Engagement is the key to successful TikTok Live streams. To encourage interaction, consider running Q&A sessions, hosting giveaways, or collaborating with other creators. These activities incentivize viewers to participate actively, thereby boosting your live stream's reach and engagement.
Pros & Cons of TikTok Live Streaming
While TikTok Live can foster community and boost engagement, the need for real-time interaction may be daunting to some creators. If you can devote only a small part of your daily time to TikTok, then live broadcasts might be a time-consuming and demanding way of interaction for you.
How Valuable is This TikTok Live Streaming Blog?
Understanding TikTok Live can be a game-changer for creators, like @FootbalCommentorx, who tripled his engagement rate through effective live streams. Thanks to this blog, they have got better level on TikTok live streaming. The experts at smm.ist acknowledge the potential of TikTok Live in content creation.
Leveraging TikTok Live can significantly enhance your connection with your audience. For more tips on maximizing your TikTok strategy, explore the numerous resources and blogs by the smm.ist team.