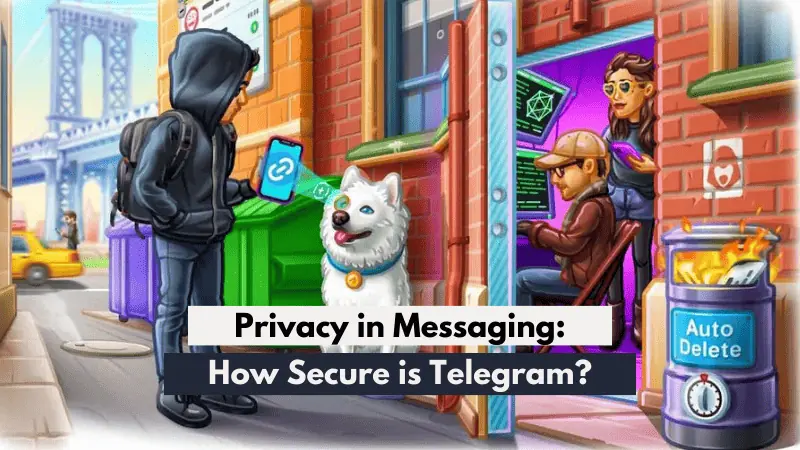 In a world where data privacy is of paramount importance, it's essential to understand how secure our communication platforms are. One such popular platform is Telegram. In this blog, our expert team at smm.ist, with years of experience on the platform, will delve into its privacy features, and provide valuable insights and tips.
Understanding Telegram
Key Privacy Features in Telegram
Exploring the Security of Telegram
Comparing Telegram to Other Messaging Apps
Pros & Cons
Importance of Understanding Telegram's Security
Conclusion and Further Resources
Understanding Telegram
Telegram, launched in 2013, has become a preferred platform for users valuing privacy and secure messaging. It's a cloud-based service, allowing users to access messages from multiple devices.
Key Privacy Features in Telegram
Telegram offers a slew of privacy features. From Secret Chats with end-to-end encryption, self-destructing messages, to two-step verification, it aims to keep your conversations private. It also has robust data protection policies in place, ensuring that your information is not shared or sold to third parties.
Exploring the Security of Telegram
Telegram's security protocol, the MTProto, is a significant part of its privacy toolkit. However, it has been met with mixed reviews from the security community. Critics argue that it hasn't undergone extensive peer review like other cryptographic protocols. On the other hand, Telegram defends its protocol, stating that it offers speed, security, and a seamless user experience.
Comparing Telegram to Other Messaging Apps
When compared to other messaging apps like WhatsApp and Signal, Telegram's default chats aren't end-to-end encrypted, a feature that both Signal and WhatsApp offer. Only Telegram's Secret Chats offer this security level.
Pros & Cons
The main advantages of Telegram are its user-friendly interface, cloud-based messages, and unique privacy features. However, the lack of default end-to-end encryption and questions about its security protocol are valid concerns.
Why is Telegram Privacy Blog Important?
Understanding Telegram's security features is crucial for users who prioritize privacy in their communications. Social media content creator @SarahTrendsFashion, for instance, found a significant increase in her audience engagement when she reassured them of the secure communications via Telegram. Moreover, smm.ist, as a social media agency expert, emphasizes the importance of security on every platform used.
Telegram offers a range of privacy features that can make it a viable choice for secure messaging. However, its security protocol and encryption settings warrant careful consideration. For more insights on social media platforms, follow our expert team's recommendations at smm.ist, where we continue to provide the most current, user-friendly, and accurate information.