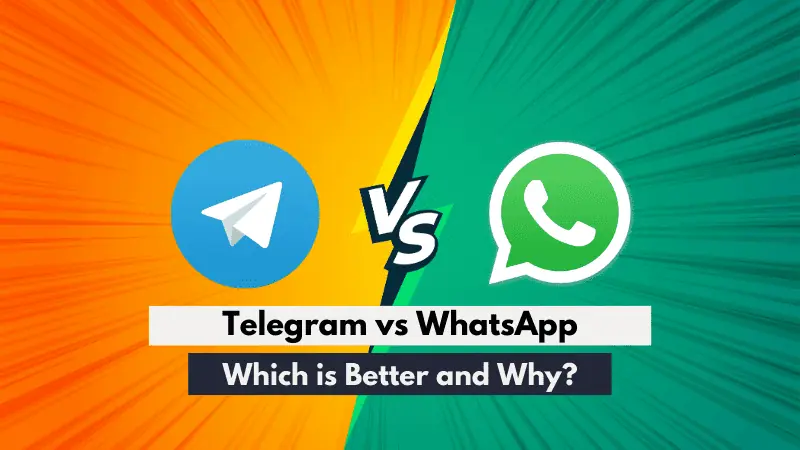 Choosing between Telegram and WhatsApp for your communication needs can be challenging. The smm.ist team, with years of experience in the digital platform, will provide in-depth analysis and tips on these messaging giants in this blog.
In this comprehensive guide, we'll delve into:
A comparison of WhatsApp and Telegram.
The unique features of each platform.
Pros and cons of both applications.
The importance of this topic for platform users.
Concluding thoughts and recommendations.
WhatsApp vs Telegram – A Thorough Comparison
WhatsApp and Telegram are two of the most popular instant messaging apps globally, each boasting a user base of millions. But how do these two heavyweights stack up against each other, and which is better suited to your needs?
WhatsApp
Founded in 2009 and later acquired by Facebook in 2014, WhatsApp has cemented itself as a global leader in the messaging app arena. The app offers end-to-end encryption, meaning only you and the person you're communicating with can read your messages.
Telegram
Telegram, on the other hand, has been on the rise since its inception in 2013. It has positioned itself as a high-security messaging platform, boasting 'secret chats' which are end-to-end encrypted and can self-destruct after a set time.
Both apps offer basic messaging features such as text, voice, and video calls, sharing of photos, videos, and documents, and group chats. However, Telegram outdoes WhatsApp in several areas. For example, Telegram allows larger groups (up to 200,000 people) and supports sharing of larger files (up to 2GB). It also has a more sophisticated 'channels' feature, which lets users broadcast messages to an unlimited number of subscribers.
Despite this, WhatsApp holds its ground with its simplicity and ubiquity. Its interface is user-friendly, and the app's popularity means you're more likely to find your contacts there. Also, WhatsApp's video call feature, allowing up to 8 participants, is much smoother and user-friendly compared to Telegram.
Pros & Cons
While WhatsApp provides a more straightforward, user-friendly platform and boasts a larger user base, Telegram offers more features like larger group capacity, bigger file sharing, and self-destructing messages.
Why is this Blog Important
Understanding the nuances between Telegram and WhatsApp is critical for any digital platform user. Social media content creator @MechanicanCars found the in-depth feature analysis particularly helpful for optimizing their client communication. As experts in the field, the smm.ist team understands the crucial role these platforms play in modern communication.
In the end, the choice between Telegram and WhatsApp boils down to your specific needs. Whether it's the straightforward, user-friendly approach of WhatsApp, or the advanced features of Telegram, understanding these platforms will give you an edge. For more insights and recommendations, don't forget to check out other sources and blogs from our experienced team at smm.ist.