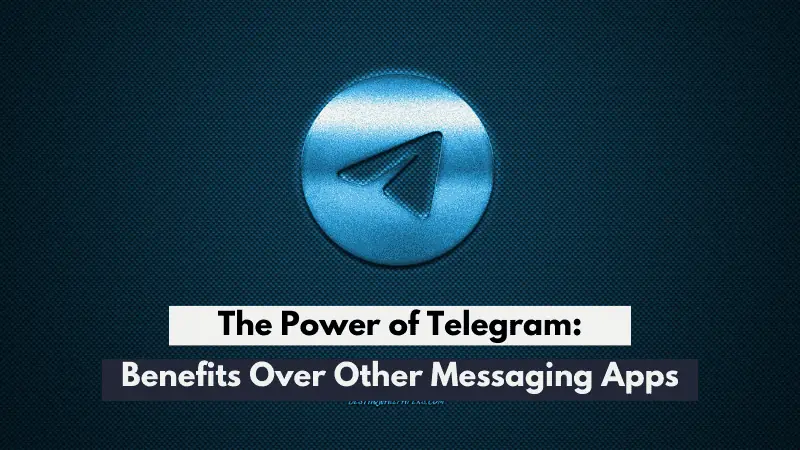 In the realm of messaging apps, Telegram has made its mark. Leveraging their years of experience, the smm.ist team will explore Telegram's advantages over other popular messaging platforms in this blog.
We'll cover:
Key Features of Telegram
Comparison of Telegram with Other Messaging Apps
The Pros & Cons of Using Telegram
Importance of Telegram for Modern Users
Key Features of Telegram
Telegram, an open-source messaging app, stands out due to its commitment to security and privacy. It offers end-to-end encryption for secret chats, self-destructing messages, and no data sharing with third parties. Furthermore, Telegram provides a host of features such as bots, channels, and the ability to send large files (up to 2GB).
Comparison of Telegram with Other Messaging Apps
When compared to other popular apps like WhatsApp and Facebook Messenger, Telegram offers several unique benefits. Unlike WhatsApp, Telegram supports multiple devices simultaneously, provides more robust group management features, and has no file size limit for individual messages. Compared to Messenger, Telegram doesn't require a Facebook account, respects user privacy, and offers more customization options.
The freedom to use stickers, create bots, form public channels, and join large group chats are features that further differentiate Telegram. Also, Telegram's commitment to keeping the platform ad-free offers a more user-friendly experience.
The Pros & Cons of Using Telegram
While Telegram offers privacy, versatility, and robust functionality, some users may find it less popular among their network, limiting its utility. Moreover, the default chats (except Secret Chats) are not end-to-end encrypted like they are on WhatsApp.
Why is this Telegram platform blog Important?
For a content creator like @digitalstoryteller who struggled so much at the beginning of the journey, Telegram's unique features, like bots and channels, have proved essential in enhancing communication and content dissemination. As platform experts, the smm.ist team affirms the significance of understanding Telegram's benefits to fully exploit its capabilities.
Understanding Telegram's advantages is key to unlocking a more secure, versatile messaging experience. Explore more insightful blogs from the smm.ist team for further tips and tricks on maximizing your Telegram use. Stay connected, stay informed!