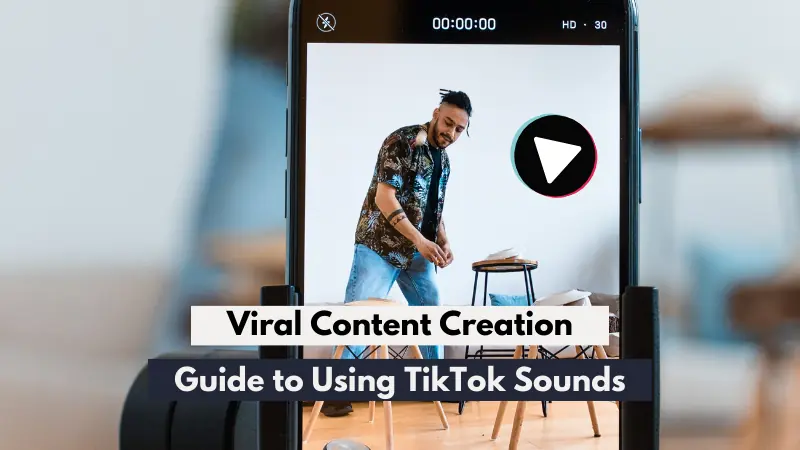 Harnessing TikTok sounds can propel your content into the viral realm. The seasoned team at smm.ist brings you a comprehensive guide with tips and techniques to make this a reality.
In this blog, we will navigate through:
The importance of TikTok sounds in content creation
How to find and use TikTok sounds
Tips for creating original sounds
Strategies to use popular sounds for viral content
Pros and cons of using TikTok sounds
The Importance of TikTok Sounds in Content Creation
Sound is a critical component of TikTok, a platform built around music and audio. The right sound can enhance your content's mood, setting the stage for engaging, emotive, and viral-worthy content.
Finding and Using TikTok Sounds
Finding the perfect sound on TikTok is easier than you might think;
At the bottom of every TikTok video, you will find a spinning record with music notes; tap it to see the sound used.
If you like it, you can easily save it to your favorites for future use by tapping the bookmark icon.
To use a sound;
Begin creating a new video and tap 'Sounds' at the top of your screen.
Here, you can browse your saved sounds or explore trending and recommended sounds.
Creating Original Sounds
Originality on TikTok can pay off big time. To create your own sound, simply record a video using the sound you want. After posting it, your sound becomes available for other users to utilize by clicking on the spinning record icon on your video. You may not always find the sound you are looking for for your video. You can create new sounds using artificial intelligence applications to create your own melody.
Using Popular Sounds for Viral Content
Being on top of trending sounds can skyrocket your content to viral status. These trending sounds often create a ripple effect, with users recreating content based on the sound, thus increasing its popularity. Check the 'Discover' page regularly for trending sounds and brainstorm creative ways to incorporate them into your content.
Pros & Cons of Choosing Sounds on TikTok
Using TikTok sounds can help your content trend, but overreliance may hinder your originality and uniqueness. Choosing music may sometimes take more time than finding video content. At least the music melody should be in harmony with the video, as well as the music lyrics should be in harmony.
Mastering the art of using TikTok sounds can significantly enhance your content's reach and engagement. Explore more about social media trends and strategies in the numerous resources and blogs provided by the smm.ist team.