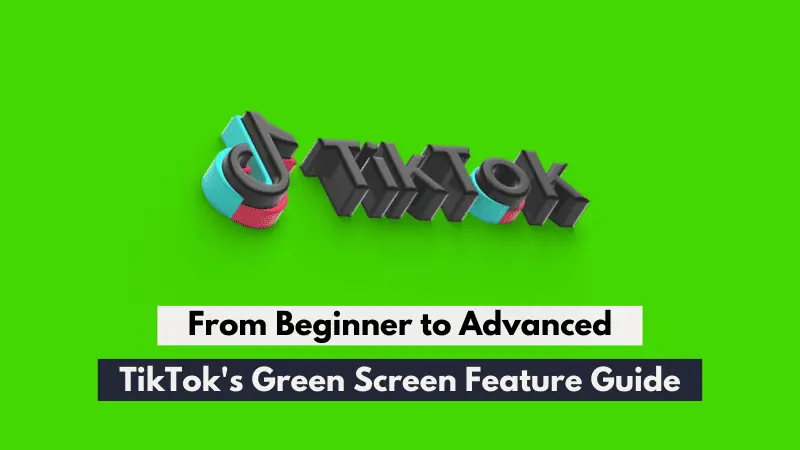 Join us on a journey through the magic of TikTok's Green Screen feature. Leveraging years of experience on the platform, our team at smm.ist will share unique insights and handy tips throughout this detailed guide.
In this blog, we will delve into the following:
What is the Green Screen Feature?
How to Use the Green Screen Feature.
Advanced Tips and Tricks for the Green Screen Feature.
Pros and Cons of the Green Screen Feature.
Importance of the Green Screen Feature for TikTok Users.
What is the Green Screen Feature?
TikTok's 'Green Screen' is an immersive effect that allows users to superimpose themselves over a background image or video. This user-friendly feature sparks creativity, offering TikTokers a powerful tool to craft engaging and entertaining content.
How to Use the Green Screen Feature
To use the 'Green Screen' feature, follow the steps below:
Open the TikTok app and click on the '+' icon to create a new video.
Click on 'Effects' located on the left-hand side of the screen.
Under 'Trending', locate and select the 'Green Screen' effect.
Choose the media file to be used as your background. It can be an image or video from your device's gallery.
Click the record button and perform in front of the 'Green Screen'. After recording, you can edit and share your TikTok as usual.
Advanced Tips and Tricks for the Green Screen Feature
Lighting: Good lighting is critical to achieve a realistic green screen effect. Make sure you're evenly lit and avoid casting shadows on the green screen.
Clothing: Avoid wearing green. Wearing the same color as your green screen can cause you to blend into the background.
Creativity: Experiment with different backgrounds and props. The green screen feature opens endless possibilities, so let your imagination run wild!
Pros & Cons of TikTok's Green Screen Feature
While the Green Screen feature boosts creativity, poor lighting or clothing color can affect its quality. This feature is invaluable for making a video more understandable and making people feel the hard-to-find locations. On the other hand, the feature can sometimes be too contrived to users and your quality can negatively affect content sympathy.
Why is Green Screen Blog Important?
For creators like @TikTokRalityShows, the Green Screen feature is a game-changer, transforming content creation on TikTok. After reading this blog, influencer got higher statistics rates with the green screen feature. As experts in social media, the smm.ist team recognizes the potential of such features in enhancing user engagement.
The TikTok Green Screen feature, if used effectively, can be a catalyst for viral content. Don't forget to check out other resources and blog posts from the experienced team at smm.ist for more insights.