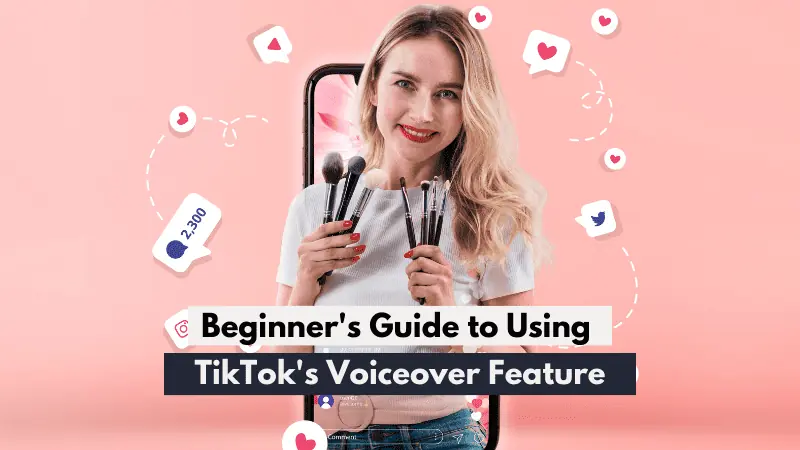 In this guide, we demystify TikTok's voiceover feature for beginners. With the extensive expertise of the smm.ist team, we'll deliver insightful details and practical tips on using this feature.
We will delve into:
Introduction to TikTok's Voiceover Feature
How to Use TikTok's Voiceover Feature: Step-by-Step Guide
Creative Uses of the Voiceover Feature
Importance of the Voiceover Feature
Conclusion and Further Reading
Introduction to TikTok's Voiceover Feature
TikTok's voiceover feature allows users to add voice narration to their videos. This feature enhances the storytelling ability of the content, making it a popular tool among creators for adding commentary, instructions, or humorous narrations.
How to Use TikTok's Voiceover Feature: Step-by-Step Guide
Launch the TikTok app and start to record a new video or upload a video already exist.
After finalizing the video, click 'Next'.
On the editing page, tap 'Voiceover'.
Push and keep holding the 'Record' button to start recording your voiceover. Release the button to stop recording.
You can toggle the 'Keep original sound' switch on or off based on whether you want to keep the video's original audio.
Once done, tap 'Save' at the top right of the screen.
Proceed to add a caption, hashtags, and adjust your privacy settings before posting.
Creative Uses of the Voiceover Feature
The voiceover feature opens up creative possibilities for TikTok creators. It can be used for tutorials where voice instructions guide viewers through the process, story narrations where users tell a story complemented by video footage, or commentary on trending topics. It can be easily used for a process explaining or storytelling technique that is wanted to be told at that moment or in video content.
Why is this topic blog Important
For creators like '@HistoryInVoice', mastering the voiceover feature can significantly amplify their content's appeal. Thanks to this blog, the content producer can easily record audio while editing the video to tell the stories of the historical places she has visited. The smm.ist team highlights this feature is ability to add depth and creativity to TikTok videos.
Learning to use TikTok's voiceover feature is an essential step for anyone aiming to create engaging and dynamic content on the platform. For more TikTok feature guides and advice, check out other resources and blogs from the smm.ist team. Make your voice heard on TikTok!